Google has added new features to Google Meet, the video conferencing app, to make online calls more entertaining and enjoyable.
Google has introduced filters and masks to its Google Meet app for Android and iOS. To make use of filters and mask effects while video calling, you need to simply tap the "Sparkle button" placed at the bottom right corner of your video call.
This is where you'll find blur and background effects like in corporate and education accounts, but now you'll able to find styles and filters under the carousel options.
Under Styles, you'll see lens flare effects and color overlays that you can apply to your video. If you want to use some fun options, look under Filters for cute animal masks and handy virtual accessories to put on your face and head.
These new effects and filter options are already live, and they're available for use even if you start a meeting with Gmail instead of through the Meet app itself.
According to the 9to5Google notes, Google has been rolling out several features that will make the service a real competitor to Zoom.
The tech giant hopes to attract private users with a feature that will encourage them to use Meet to chat with friends and family.
Previously, the publications have announced that Google will at some point completely replace its Duo app with Meet. The move could also be a step in that direction, as some of Meet's new masks and filters come straight from the Duo Library.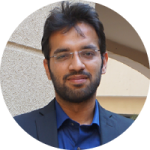 The Chief Operating Officer of ForceBolt and a decisive leader who possesses a wide array of technical skills and management skills to implement operational changes by working at different levels of development. Being enthusiastic and technology proficient, he understands the importance of staying up-to-date with the latest technological transformations and provides competitive, scalable and efficient solutions. He has a good command of technical language and possesses good communication skills. Being a leader makes him a good team player, and he resonates with his priorities well.