OpenAI, a top artificial intelligence research center, has announced a New Subscription Plan for the popular AI language model, ChatGPT Plus.
The new subscription plan for ChatGPT Plus is now available for $20 every month. Currently, this model is implemented in the US only, and other nations will get added soon.
Although the free access to ChatGPT users will remain the same, the premium users will get access to the additional benefits that include –
In the peak times when the load is high on the server, the user will get general access to the platform.

Response time will be faster as compared to the free users.

Enhanced features and improvements with priority access
Also, OpenAI will start inviting those on the waiting list to the ChatGPT Plus program in the interim.
As per OpenAI, their goal with ChatGPT was to gain user feedback on the system's strengths and weaknesses to improve it.
"We love our free users and will continue to offer free access to ChatGPT. By offering this subscription pricing, we will be able to help support free access availability to as many people as possible," wrote OpenAI.
Not only ChatGPT Plus but OpenAI is also soon to launch ChatGPT API Waitlist, and additionally, they're exploring more affordable plans, business plans, and data packs.
It will be exciting to see what the future of ChatGPT will bring for all.
Well, we'll keep you informed if there would be any further updates.
But for that, make sure you follow us on different social media platforms, YouTube, LinkedIn, Facebook, and Instagram, to stay updated with new technology trends.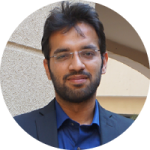 The Chief Operating Officer of ForceBolt and a decisive leader who possesses a wide array of technical skills and management skills to implement operational changes by working at different levels of development. Being enthusiastic and technology proficient, he understands the importance of staying up-to-date with the latest technological transformations and provides competitive, scalable and efficient solutions. He has a good command of technical language and possesses good communication skills. Being a leader makes him a good team player, and he resonates with his priorities well.