India's first AI-powered chatbot 'Lexi' has been launched by Velocity. Velocity Insights, India's largest eCommerce analytics platform, has integrated this artificial intelligence advancement with its existing analytics tool. 
More than 3000 Indian eCommerce brands rely on Velocity Insights to make informed business decisions. They provide daily business insights to their customers via WhatsApp. 
The ChatGPT has been integrated into the same WhatsApp interface. Through this integration, eCommerce entrepreneurs are empowered to leverage AI to make business decisions using frictionless conversational interfaces.
Abhiroop Medhekar, Co-founder & CEO at Velocity Insights, shared his views on Lexi by saying, "We strive to provide leverage to eCommerce founders. Ever since ChatGPT launched, our product teams have been brainstorming on how it can be leveraged to benefit our founders." He added that since the Velocity customers use Insights daily, they have integrated ChatGPT with the same interface they leverage to drive business decisions.
According to several reports, over 590 million visits have been recorded by ChatGPT within two months. 
Mohit Mohapatra, CEO & Founder at Naturepro, a user of Velocity Insights, said that Velocity Insights had greatly helped his business monitor its marketing spend and brand revenue since its launch. ChatGPT integration will act as a boon for his business as he can leverage this AI tool as his personal assistant whenever he needs any help in his business. 
Traditionally, data analytics has been the domain of conglomerates, but smaller companies have needed help to engage in this critical business function. For Indian eCommerce businesses, Velocity Insights democratizes access to analytics.
Let's see what the future of ChatGPT-powered AI chatbot 'Lexi' will bring for all of us.
Well, as for any further updates, we will keep you posted.
Stay updated with digital marketing trends and technology by following us on YouTube, LinkedIn, Facebook, Twitter, and Instagram.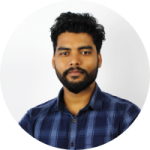 Full Stack Technical Lead
A highly motivated Senior Full Stack Developer who is self-driven and actively looks for ways to contribute to the team. He possesses rich expertise and deep knowledge about a good software development process that includes documentation, testing, documentation, and collaboration. With solid communications and reasoning skills, he delivers high performance and quality in his projects. He is always open to assist other teams in understanding project requirements so that collaboration can happen in the best possible ways in an environment conducive to the business.