Artifact, the personalized news reader launched last month by Instagram's co-founders, Kevin Systrom and Mike Krieger, is now open for everyone, free of charge. 
Artifact team, in its blog, announced, "Starting today anyone can download and use Artifact — no more waitlist and no phone number required." Everyone can download Artifact via Android or iOS.
The new version of the app also includes various new features to personalize users' experience, visualize reading history, and see the most popular news in users' networks. 
The artifact team aims to give users the control to see what they want in their Feed.
Let us tell you about the new features of Artifact that are available for all and will help the user get a much better user experience.
Discover what's popular with your network.

Connecting your contacts and seeing what articles are prevalent in your network is now possible. When you connect your contacts, you'll see articles with a special badge when several people have read them.
See what you've read.

Once you've read ten articles, your Profile will show statistics on what you've read most. Your top categories, publishers, and topics will be displayed and updated as you read.
Tell the Artifact team when an article or publisher doesn't meet your expectations.

The thumbs-down icon is now visible on all article pages. When you tap it, you can share why you don't like a particular article or publisher and take action to see fewer similar articles.
Phone numbers are not required.

By selecting your favorite interests, you can start immediately. You can save your preferences and history by adding a phone number to your Profile as per your wish. Logging in with your phone number allows you to log in across devices or regain access if your phone changes.
We have seen some significant launches recently that are shaping the future of technology like nothing else. Let's see what the future of AI technology such as Artifact holds for all of us.
We'll keep you posted for any further updates on Artifacts or other trends and technology.
To stay updated with the latest tech information and news, make sure to follow us on social media platforms – YouTube, LinkedIn, Facebook, Twitter, and Instagram.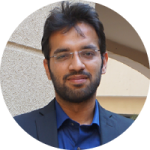 The Chief Operating Officer of ForceBolt and a decisive leader who possesses a wide array of technical skills and management skills to implement operational changes by working at different levels of development. Being enthusiastic and technology proficient, he understands the importance of staying up-to-date with the latest technological transformations and provides competitive, scalable and efficient solutions. He has a good command of technical language and possesses good communication skills. Being a leader makes him a good team player, and he resonates with his priorities well.