Software giant Microsoft has officially confirmed a new bug in the latest update of Windows 11 2022. The officials declared that typing in certain languages, such as Korean, Japanese, Chinese, and others, might not perform as per expectations.
Microsoft explains, "When typing in languages that use multibyte character sets – such as Japanese, Korean, and Chinese – operations to convert characters might not function correctly. Text conversion occurs when a series of characters is transformed into different characters by means of user selection. This commonly involves additional Prediction candidate and Conversion candidate windows, which appear near the cursor position while typing."
This is the latest version of Windows 11, and its launch is currently underway. Microsoft did not provide an approximate time for its release when the launch is projected to be completed. The update on the rollout progress is expected any day now.
Microsoft said that users who come across the bug might experience the following signs on their Windows 11 devices:
A wrong range of characters is automatically selected for translation, resulting in the window showing unexpected options.​
The cursor might reposition to an unexpected place, resulting in picking the wrong sequence of characters for translation. This can generate symptom 1.
At this point, Microsoft declares it's operating on a complete fix, with an update launched to go live at some point shortly.
After this statement, it'll be impressive to see if the software giant is ready to resolve the bug in Windows 11.
Thanks for reading this news. For such informative news & latest updates, follow us on ForceBolt's YouTube Channel, LinkedIn, Facebook, and Instagram.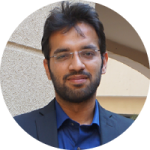 The Chief Operating Officer of ForceBolt and a decisive leader who possesses a wide array of technical skills and management skills to implement operational changes by working at different levels of development. Being enthusiastic and technology proficient, he understands the importance of staying up-to-date with the latest technological transformations and provides competitive, scalable and efficient solutions. He has a good command of technical language and possesses good communication skills. Being a leader makes him a good team player, and he resonates with his priorities well.