OpenAI could soon release its next-generation large language model (LLM), GPT-4. OpenAI is the one that has developed the popular language models, ChatGPT and DallE.
Currently, ChatGPT and other GPT-3.5-powered technologies only respond with a text to user questions, but the company's next language model generation could produce AI-powered videos and images.
Andreas Braun, Microsoft Germany's Chief Technology Officer (CTO), told the German news website Heise: "We will introduce GPT-4 next week … we will have multimodal models that will offer completely different possibilities — for example, videos."
Using multimodal language models, users can receive responses to their queries through images, music, and video based on the latest developments in GPT-4. 
Furthermore, GPT-4 may solve ChatGPT's problem of slow response to user queries, in addition to providing multimodal capabilities such as texts, images, and sounds. GPT-4 is expected to provide the answers in a more human-like and quick manner. 
Notably, ChatGPT is a web-based language model; but according to reports, OpenAI is also working on a mobile app based on GPT-4. Also, whether GPT-4 will get integrated into Bing search is still unpredictable, it will likely be used in Bing chat.
It will be exciting to see how AI Chatbots will revolutionize the world with their interesting features.
We will keep you updated about AI chatbot updates and trends.
If you want to stay updated with the latest news and information, don't forget to follow us on all social media platforms – YouTube, LinkedIn, Facebook, Twitter, and Instagram.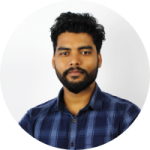 Full Stack Technical Lead
A highly motivated Senior Full Stack Developer who is self-driven and actively looks for ways to contribute to the team. He possesses rich expertise and deep knowledge about a good software development process that includes documentation, testing, documentation, and collaboration. With solid communications and reasoning skills, he delivers high performance and quality in his projects. He is always open to assist other teams in understanding project requirements so that collaboration can happen in the best possible ways in an environment conducive to the business.