Microsoft launched the new AI-powered Bing and kept it for 1M+ users across 169 countries, further expanding it to the Bing and Edge mobile apps and Skype. 
Now, to make it more user-friendly, Microsoft has put a typable Windows search box and Bing's AI-powered functionality directly in the taskbar. As the search box is used by half a billion users per month, with the new AI-powered Bing, it will be easier and faster than ever for all to find the answers.
"Soon hundreds of millions of Windows 11 users can get access to this incredible new technology to search, chat, answer questions and generate content from right on their Windows taskbar." Microsoft's Chief Product Officer, Panos Panay, stated in his blog.
The ones who have signed up for the waitlist to access AI-powered Bing were on the Bing previews till now. They can easily access it by installing Windows 11 updates now. To update the Windows, all you need to do is- go to Settings, then click on Windows Updates, and select – Check for Updates.
And there you have it!
It will be interesting to see what more changes AI will bring in the future, thus revolutionizing our daily lives.
We will keep you updated about AI chatbots and other technology trends.
Make sure you follow us on social media to stay up to date on new technology trends, news, and information – YouTube, LinkedIn, Facebook, Twitter, and Instagram.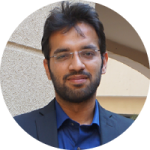 The Chief Operating Officer of ForceBolt and a decisive leader who possesses a wide array of technical skills and management skills to implement operational changes by working at different levels of development. Being enthusiastic and technology proficient, he understands the importance of staying up-to-date with the latest technological transformations and provides competitive, scalable and efficient solutions. He has a good command of technical language and possesses good communication skills. Being a leader makes him a good team player, and he resonates with his priorities well.