Meta and Microsoft have announced a strategic partnership at Meta's Connect Conference to bring new updates, including Windows apps and Teams tie-ins, to Meta's metaverse hardware efforts. 
"Microsoft CEO Satya Nadella stated that Microsoft Teams will integrate with Quest devices and that Microsoft will provide a way to tune up Windows apps to Meta's headsets. Nadella also announced that Microsoft's streaming game service, Xbox Cloud Gaming, will arrive on Quest devices sometime within the coming months".
Let's have a look at what are the latest additions to the Quest platform:
Microsoft Teams: Amazing meeting experiences for Meta Quest: Now, Connect, share, and collaborate as you meet in person.
Microsoft Windows 365: Now, Stream the Windows experience on Quest 2 and Quest Pro devices, and access your customized apps, content, and settings in VR.
Microsoft 365 app experiences: Interact with 2D content from Sharepoint or productivity apps like Excel, Word, PowerPoint and Outlook straight from Quest Pro and Quest 2.
Microsoft Teams/Workrooms integration: Making Team meetings accessible; now users can join a meeting from inside Workrooms.
Meta Avatars in Microsoft Teams: Make and use your own Meta Avatar in Teams for brainstorming, whiteboarding, and meetups.
Microsoft Intune and Azure Active Directory support: Enable enterprise management and safety on Quest Pro and Quest 2 devices.
Windows 365 gives business users access to a version of Windows 10 or 11, streaming from Cloud PCs to the user's web browser.
The new collaboration is apparently building on Meta's early steps towards virtual offices with Horizon Workrooms, which will help make Meta Quest Pro "an enterprise-ready device that's painless to use, deploy, and manage at scale."
There's no launch date officially announced yet; however, the companies say that users can expect to see these apps anytime coming year.
A new 'Meta Quest for Business' subscription bundle for Quest Pro and Quest 2 is also declared to include "essential admin features" such as device and application management, premium assistance, and access to Microsoft Intune and Azure Active Directory.
Thanks for reading this news. For such informative news & latest updates, follow us on ForceBolt's YouTube Channel, LinkedIn, Facebook, and Instagram.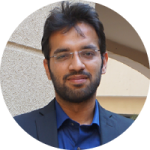 The Chief Operating Officer of ForceBolt and a decisive leader who possesses a wide array of technical skills and management skills to implement operational changes by working at different levels of development. Being enthusiastic and technology proficient, he understands the importance of staying up-to-date with the latest technological transformations and provides competitive, scalable and efficient solutions. He has a good command of technical language and possesses good communication skills. Being a leader makes him a good team player, and he resonates with his priorities well.