Google has launched the latest version of Chrome, Chrome 99, in the beta version with new improvements and features.
The latest version of the popular Chrome browser is the prototype of the much-awaited Chrome 100.
Notable features of Chrome 99 include origin trials, dark mode support for web apps, and a handwriting recognition API. This release contains many other developer-focused features.
These new features became available on February 3, 2022, in the latest version of the Chrome beta channel. This release is available for Android, Chrome OS, Linux, Windows, and macOS.
Top Chrome 99 New Features 
1. Handwriting Recognition API
The new Chrome 99 has a handwriting recognition API to recognize handwritten text (ink) and convert it to text. With this feature, Chrome 99 will transform your handwriting into text in real-time.
Chrome 99's handwriting recognition API works offline, making it easier for developers to build note-taking and drawing apps that work seamlessly across different platforms without any third-party integrations. It uses "online" or near-real-time recognition instead of the "offline" method that uses optical character recognition.
This API works with the recognition services available on most operating systems on many devices.
2. Overlay window control for progressive web apps
The Window Controls are the buttons to the right and left of the title bar area, including "Minimize," "Maximize," and "Close" buttons, and more.  They also contain the title of the application.
In Chrome 99, you can now add custom content to the title bar and replace the title bar with a small overlay containing window controls.
3. Download Shortcut
Items downloaded in earlier versions of Chrome are usually displayed side by side in a bar at the bottom of the browser. 
But, with Chrome 99, ​​​Like Edge (which is also built on Chromium), Chrome 99 is getting a custom download shortcut icon. It appears every time you download content and disappears when the download is completed.
This feature is still in development and will be rolled out to the stable release once completed. Once released, you can pin the download Shortcut to the upper toolbar.
4. Programmatic Date & Time Pickers
Chrome 99 has a feature that allows websites to open the browser's selector tool to populate elements such as date, color, and list data without using custom widgets and CSS hacks. It can help improve web application interfaces by allowing developers to configure browser selection tools to work with the user's device.
5. Origin Trials
With Chrome 99, you can now quickly sign up for the Chrome Origin Trials program. It lets you try out new features and provide feedback on the web standards community's usability, practicality, and effectiveness.
Dark mode support for web apps is the trial available to try out when signing up for the Origin Trials program. It enables web apps to specify and use any color for dark mode.
If you're a developer and want to join the program, you can quickly sign up for one of the first trials available on Chrome from the Chrome Origin Trials dashboard.
Other new features in Chrome 99 are infinity support, -infinity, and NaN in CSS calc (), CSS Color Adjust, new Canvas 2D features, unprefixed text-emphasis properties, and much more.
For more such technology news, subscribe to our YouTube Channel and follow us on LinkedIn, Facebook, Twitter, and Instagram.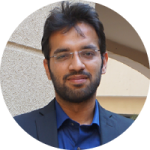 The Chief Operating Officer of ForceBolt and a decisive leader who possesses a wide array of technical skills and management skills to implement operational changes by working at different levels of development. Being enthusiastic and technology proficient, he understands the importance of staying up-to-date with the latest technological transformations and provides competitive, scalable and efficient solutions. He has a good command of technical language and possesses good communication skills. Being a leader makes him a good team player, and he resonates with his priorities well.