Microsoft is all set to add a free built-in VPN (Virtual Private Network) service to its Edge browser for increased security and privacy, as per the Microsoft support page.
In addition, the company is testing the Cloudflare-powered VPN service, namely "Edge Secure Network, and will release it publically soon as part of security enhancements.
Once enabled, the Edge Secure Network would encrypt users' online traffic so that internet service providers cannot collect browsing data that users prefer to keep private, such as health-related searches or weird questions.
Furthermore, this innovation would empower users to hide their location by allowing them to surf the web with a virtual IP address. This means users can access blocked content in their country, such as Netflix or Hulu.
However, there is a complication with using this "free" service. First, Users have to sign in to a Microsoft account for the company to track their usage. Secondly, data use is restricted to only 1GB per month.
The company stated in a blog post, "Online entities can use your location and IP address for profiling and sending you targeted ads. Microsoft Edge Secure Network lets you browse with a virtual IP address that masks your IP and replaces your geolocation with a similar regional address to make it more difficult for online trackers to follow you as you browse."
The tech giant adds that while Cloudflare collects support and diagnostic information from the service, the company would delete that data every 25 hours.
As the feature is still in the development phase, Microsoft describes how users can try out the preview. It is expected to be launched soon to one of the Microsoft Edge Insider channels.
The feature can be enabled by opening up Edge, heading to Settings and more, and clicking on Secure Network.
Microsoft and many other browsers offer a VPN service. Opera comes with a free one, but more popular browsers like Mozilla only offer paid VPN service and Google Chrome, which helps improve Edge's value proposition.
Subscribe to our YouTube channel and gain access to the best mobile app development and web app development videos and tutorials to future-proof your technical skills and prepare for the next step in your career. Follow us on LinkedIn, Facebook, and Instagram to stay updated with the latest technology news.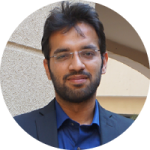 The Chief Operating Officer of ForceBolt and a decisive leader who possesses a wide array of technical skills and management skills to implement operational changes by working at different levels of development. Being enthusiastic and technology proficient, he understands the importance of staying up-to-date with the latest technological transformations and provides competitive, scalable and efficient solutions. He has a good command of technical language and possesses good communication skills. Being a leader makes him a good team player, and he resonates with his priorities well.