This week, Microsoft announced a change in licensing and hosting Policies for Cloud Solution Provider (CSP) program partners and their customers. These changes include various revisions and upgrades to benefit the partners and their customers globally. It is supposed to start from coming October 1.
Need of the hour?
Microsoft has been in the headlines due to its licensing rules. The old licensing rules restrict what products 3rd-party data centers can use …, especially when compared to Microsoft Azure. It just got highlighted that OVHCloud lodged a complaint with the European Commission in 2021, and numerous of the "Fair Software Licensing Principles" were questioned at Microsoft too.
Now, the new rules aim to handle complaints from rival European cloud providers about Microsoft's anti-competitive practices. On this, MVP of Microsoft, CVP Nicole Dezen, explained that they recognize the importance of a competitive environment in the European cloud provider market, where smaller competitors can thrive. It is, therefore, critical for them to remain mindful of their responsibilities as a major technology company.
What will be the Changes?
The new changes include:
The new policies will focus on European Cloud Providers, facilitating more opportunities for cloud providers and their associations.
The new modification will offer cloud providers and their customers more stability around price – eliminating that volatility will let the cloud providers compete against on-premises in more areas.
Microsoft is adding "license mobility" rights to Software Assurance for Windows Server, Windows desktop, and Office licenses – permitting them to be used on shared and reliable hardware from European Cloud Providers.
Microsoft is introducing the option to buy Windows Server just for the virtual ability needed, without relation to the physical hardware. It is confirmed by now that all the changes will be applicable globally, but it will be better to wait till the official launch.
Thanks for reading this news. We keep posting such informative content all around the social channels. You must follow on ForceBolt's YouTube Channel, LinkedIn, Facebook, and Instagram, to be updated with every piece of information revolving around programming & technology.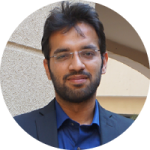 The Chief Operating Officer of ForceBolt and a decisive leader who possesses a wide array of technical skills and management skills to implement operational changes by working at different levels of development. Being enthusiastic and technology proficient, he understands the importance of staying up-to-date with the latest technological transformations and provides competitive, scalable and efficient solutions. He has a good command of technical language and possesses good communication skills. Being a leader makes him a good team player, and he resonates with his priorities well.