The tech giant Google aims to merge its two different video calling apps, Duo and Meet, into one platform.
Released in 2016, Duo is an Android and iOS app that offers end-to-end encrypted video calls on low bandwidth networks. Google Play Store has more than 5 billion downloads and more than 9 million reviews.
Meet, which replaced Hangouts in 2020, is a video conferencing app that manages remote meetings with hundreds of participants. With the shift to remote work, Meet is growing in popularity, adding 2 million new users every day.
For Duo users, the app's name will change to Meet later this year. Conversation history, contacts, and messages won't be affected, and a new app download won't be required. 
Once the integration is complete, Duo users can easily schedule a video conference or continue using video calling to connect with a person or group instantly.
Duo's existing video calling features will remain the same, including making video calls with friends and family by phone or email, using fun filters and effects, sending messages, and asking Google Assistant to call from existing devices.
                                                         Source: Google
This upgrade will give Duo users enhanced features, previously only available on Meet, to help make the most of their time together, including the ability to:
->Customize virtual backgrounds in calls and meetings.
->Schedule meetings so that everyone can attend at a time preferred to them.
->Use in-meeting chat for deeper engagement.
->Share live content to allow interaction with everyone on the call.
->Get real-time subtitles to maintain accessibility better and increase participation.
->Increase video call size from 32 to 100 participants.
->Integration with other tools, including Gmail, Google Calendar, Assistant, Messages, etc.
                                                             Source: Google
For more such informative and exclusive content from the world of social media, follow us on Facebook, LinkedIn, and Instagram, & subscribe to our YouTube channel now!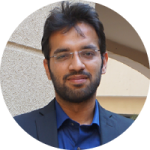 The Chief Operating Officer of ForceBolt and a decisive leader who possesses a wide array of technical skills and management skills to implement operational changes by working at different levels of development. Being enthusiastic and technology proficient, he understands the importance of staying up-to-date with the latest technological transformations and provides competitive, scalable and efficient solutions. He has a good command of technical language and possesses good communication skills. Being a leader makes him a good team player, and he resonates with his priorities well.