Android's Modern toolkit, Jetpack Compose, is now available in version 1.2 beta. The new pack comes with various advanced features and new improvements. The update brings multiple new experimental features, like custom layouts, font padding, and downloadable fonts, and resolves many issues. Furthermore, It stabilizes many features, including nested scroll, easing curve for animations, lazy grids, and more.
What is new in Version 1.2?
Text advancements 
The recent update allows users to align the Text more precisely within the layout. As per the company, they are aiming to make this the default value in a forthcoming release. 
Downloadable Fonts
With downloadable fonts, users can keep their APK size small and enhance their system health as numerous apps can share the same font via a provider.
Text Magnifier
Compose 1.2 also introduced Text magnifies, which makes choosing Text easier. The new version supports magnifiers in both SelectionContainer and text fields. The updated version of magnifiers can match the actual behavior of the Android magnifier in Views.
Layout features and advancements
A lazy layout lets you enforce your custom lazy structures. To understand it in detail, you can visit Lazy layouts in Compose.
Focus on performance
Compose 1.2 focuses on new performance tools and support to help you understand and enhance your app's performance, which makes it much easier to know where and why your app might weaken.
New tools
With the advanced features, some tools also get updated to help you use Compose more effectively. Android Studio Dolphin, now in Beta, serves more exciting features on your table for Compose development. In those new tools, Animation Coordination is the one that is included; you can see and scrub through all your animations at once—also, the MultiPreview annotation is there to help you create for numerous screen sizes. To allow you to iterate quicker, Android Studio Electric Eel (in Canary) offers LiveEdit.
Keep Composing!
We hope you also find these features and tools as cool as we found them. But don't you think you are missing something? 
Yes, you forgot to follow us on our social media channels. We keep posting such informative content all around the social channels. You must follow ForceBolt's YouTube Channel, LinkedIn, Facebook, and Instagram, Accounts to be updated!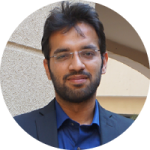 The Chief Operating Officer of ForceBolt and a decisive leader who possesses a wide array of technical skills and management skills to implement operational changes by working at different levels of development. Being enthusiastic and technology proficient, he understands the importance of staying up-to-date with the latest technological transformations and provides competitive, scalable and efficient solutions. He has a good command of technical language and possesses good communication skills. Being a leader makes him a good team player, and he resonates with his priorities well.