Twitter has finally introduced its new feature. The new feature lets two users collaborate on a single tweet or just CoTweet a post.
The new feature will work with a user tweeting something and then adding another Twitter user as a co-author. The second user must confirm their addition to the tweet.
The latest feature is now rolling out to just a few users in specific regions such as Canada, the US, and Korea, as it is still in the testing phase.
"We continue to explore new ways for people to collaborate on Twitter. We are testing CoTweets for a limited time to learn how people and brands can use this feature to grow and reach new audiences and strengthen their collaborations with other accounts," Twitter stated the announcement of the feature on a recent support page.
Adding in the above statement, Twitter stated that you would also have access to turn off the feature and remove these Tweets, as per your requirement.
How do you post with this feature?
These can be written & managed like regular tweets, but to enable this feature, users need to select the CoTweet icon to invite a second user to be the co-author in the post. This second user must be someone who has a public account & follows you on Twitter. At this time, You can perform this activity with one more user other than yourself.
There are also no specific restrictions with this feature. These can be quoted, retweeted, and commented on by everyone who can see the tweet. Only the actual author (the one sharing the invitation for the same) will be able to pin a CoTweet.
The second user invited can decline an invitation, too. It can also control other users from sending them future invitations by blocking the account altogether. If you accept an invitation, but your mind changes later, you can withdraw your invitation later, and the CoTweet will change back to a regular Tweet.
Additional details
CoTweets will be easy to identify as the name & profile pictures of both authors' will be visible. Followers can see it from both authors' bios.
These tweets cannot be shared with communities, Twitter circles, or super follow-only tweets. Nevertheless, Spaces hosts will have access to pin them to Twitter Spaces on one condition, if they are the first & actual author of the Tweet.
Users can access invitations in their DMs (direct messages), and second users invited can also see a notification notifying them of the same.
For more such news and updates, follow our Forcebolt's Youtube Channel and stay updated with everything happening in the world of programming and technology.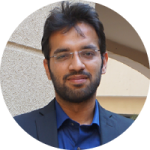 The Chief Operating Officer of ForceBolt and a decisive leader who possesses a wide array of technical skills and management skills to implement operational changes by working at different levels of development. Being enthusiastic and technology proficient, he understands the importance of staying up-to-date with the latest technological transformations and provides competitive, scalable and efficient solutions. He has a good command of technical language and possesses good communication skills. Being a leader makes him a good team player, and he resonates with his priorities well.