Leading Construction technology vendors Procore and Oracle announced their new cloud-based capabilities for owners and contractors. Both of the software are ready to expand their project management handling capabilities with the help of AI. 
On July 12, Procore announced a collaboration with Amazon Web Services, allowing AWS IoT TwinMaker to draw data from Procore's construction management platform directly. It will help to generate digital twins for owners and facilitate managers.
On the other side, On July 19, Oracle launched Oracle Construction AI Cloud Analytics. From its Smart Construction Channel, this data analytics application explores & evaluates construction projects. Starting from scheduling to accounting to material availability, it analyzes all activities using information. Applications such as Primavera P6 and Aconex are included in this Platform.
What do the Companies have to say?
On the partnership, Tiffany LaBruno, product director for owners at Procore, stated that they are very excited about their partnership with AWS. Approximately 80% of the lifecycle cost of a project is in the operations phase. With this partnership, they can leverage Procore's construction data during operations to help owners reduce costs, optimize performance, and be better prepared for future project needs.
Oracle says platform enhancements will allow better collaboration between its programs, owners, third-party partners, and contractors. It will help in better decision-making at every level of their organizations.
In a Press Statement, Brian Neal, who is a CIC Analytics tester, said that they are increasingly focused on finding new and better ways to leverage their data to gain further insights into project performance and risk. According to Brian, Connecting and blending data for analysis will provide the broadest and most profound view into their operations, allowing them to understand trends across their business and identify ways to keep improving how they deliver projects for their customers.
For more informative content on the tech & programming sphere, head to ForceBolt's YouTube Channel, and don't forget to hit the subscribe button. Follow us on LinkedIn, Facebook, and Instagram to stay updated with the latest technology news.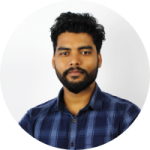 Full Stack Technical Lead
A highly motivated Senior Full Stack Developer who is self-driven and actively looks for ways to contribute to the team. He possesses rich expertise and deep knowledge about a good software development process that includes documentation, testing, documentation, and collaboration. With solid communications and reasoning skills, he delivers high performance and quality in his projects. He is always open to assist other teams in understanding project requirements so that collaboration can happen in the best possible ways in an environment conducive to the business.