An advanced, Platform as a Service (PaaS) blockchain infrastructure provider, InfStones, has announced its partnership with Oracle ( a cloud computing service). The new collaboration will accelerate blockchain development with Oracle's Cloud Infrastructure (OCI). It will help Oracle to bring their business blockchain customers to more verticals and builders across the Web3 development ecosystem.
What is InfStones
InfStones is the most trusted AI-based infrastructure by the top blockchain companies in the world. It provides users with a robust, effective node management platform and an easy-to-use API worldwide. 
 What is Oracle
Oracle Cloud is the database enterprise's public cloud service offered by OCI Oracle's Cloud Infrastructure. Oracle has a global network of organized data centers to run its cloud services.
What the New Partnership holds?
InfStones supports a global multi-cloud strategy to suit the requirements of its rapidly developing portfolio of customers. The new collaboration strives to deliver insights into Web3 applications that drive development, adoption, and evolution. 
InfStones offers its blockchain technology to the OCI software to integrate price performance, security, and scalability requirements for customers, enabling more options and improving its goal of developing next-generation blockchain applications. 
Commenting On the Collaboration, Dr Zhen Wu Shei, CEO of InfStones, stated, "Their purpose at InfStones is to reduce hurdles to entry for new enterprises looking to incorporate blockchain technology into their stack. Partnering with OCI offers enterprise customers a robust infrastructure across OCI's multiple regions worldwide. They are highly impressed with the dedicated technical support provided by the OCI team and support for our growth strategy."
On the other side, Chris Gandolfo, Senior Vice President of Cloud Venture at Oracle, added: "The power of InfStones platform and Oracle's next-generation OCI provide their mutual customers with a highly secure, performant, and reliable platform for developing decentralized Web3 applications. Working with cutting-edge leaders in blockchain infrastructure like InfStones allows them to provide a robust solution for their enterprise customers as they increasingly look to Web3 development to decode the next generation of IT problems. InfStones can provide complementary abilities to OCI customers by leveraging the InfStones platform API gateway service for quicker and more scalable API access to Ethereum, IBC, Polkadot, and many other blockchain ecosystems."
For more informative content on the tech & programming sphere, head to ForceBolt's YouTube Channel, and don't forget to hit the subscribe button. Follow us on LinkedIn, Facebook, and Instagram to stay updated with the latest technology news.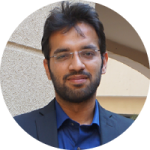 The Chief Operating Officer of ForceBolt and a decisive leader who possesses a wide array of technical skills and management skills to implement operational changes by working at different levels of development. Being enthusiastic and technology proficient, he understands the importance of staying up-to-date with the latest technological transformations and provides competitive, scalable and efficient solutions. He has a good command of technical language and possesses good communication skills. Being a leader makes him a good team player, and he resonates with his priorities well.