Google has recently announced that it has partnered with iFixit, a DIY repair company, to supply spare components for its devices. It's a partnership that should make it much easier for the average person to purchase components to fix their Pixel smartphone if it breaks. Batteries, screens, and cameras will be accessible to buy in the United States, Canada, Australia, the United Kingdom, and other European nations where the phones are sold. "Later this year," Google promises, parts will be available for purchase.
Google is not the only one who has chosen this path with iFixit. Samsung, the South Korean tech giant, has also announced a self-repair program for its smartphones and tablets on March 31, 2022. Samsung will provide access to guidelines, parts, and tools that may be required to repair their Galaxy smartphones as part of the program. Samsung has teamed with iFixit to make the self-repair program more accessible. Continue reading to learn more about Samsung's self-service repair program.
Spare parts will be available for many Pixel phones, including the most recent Pixel 6 models and the Pixel 2 from 2017. Features for aging phones should be available soon too.
Samsung's cooperation with iFixit will only cover a few devices dating back to the Galaxy S20 in 2020. Whereas Google has promised three years of Android updates and five years of security patches for the Pixel 6, the phones could be used until late 2026. It's almost certain that a phone will need a battery replacement or maintenance throughout its lifetime, so having ready access to spare components is critical.
If Google wants users to keep using its gadgets for as long as it plans to maintain them with software, it needs to make repairs simple. Thus, this partnership would help in that.
Pixel spare parts will be supplied separately and in "Fix Kits," which include tools for doing repairs. If you'd instead not handle the repairs yourself, Google has a variety of professional repair businesses it has partnered with. When you no longer want to use a device, trade-in and recycling schemes are accessible.
In recent years, the consumer electronics sector has taken self-repair more seriously. In addition to Samsung and Google, Microsoft and Valve have partnered with iFixit to provide spare parts for their Surface Devices and Steam Decks. Apple established a self-service repair program late last year, despite its history of making it challenging for customers to repair their gadgets.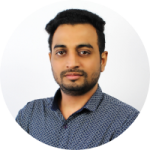 Full Stack Technical Lead
A well-versed Senior Full Stack Developer who has the expertise of providing front-end and back-end development services. He is an effective and efficient personnel who knows how to make the right technical decisions at the right time. He understands the basics of working collaboratively with stakeholders, engineers, executives, and end-users to bring the ideas to life. He is a top-performer and motivator who has the added advantage of technology as leverage to achieve timely results.